The tundra of Yamal lies just eastwards of the area where it is known that most Bewick's Swans winter in the North Sea area.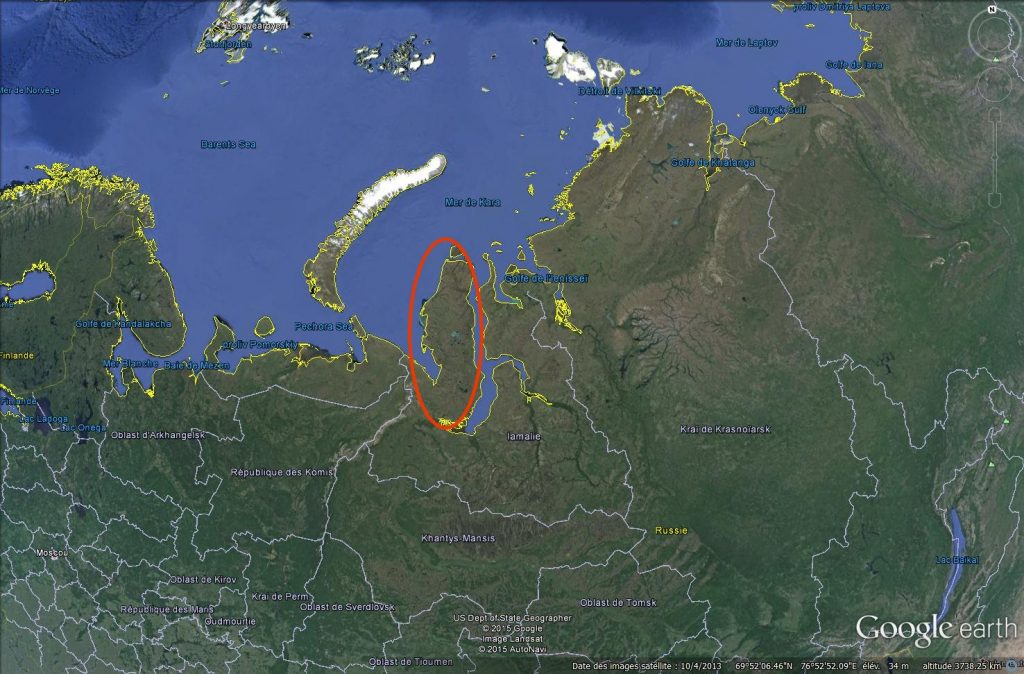 When surveying the area in July 2014 to study the ecology of breeding Red-breasted Goose and Peregrine Falcon we had noticed numerous Bewick's Swans moving north presumably to moulting sites. Aerial surveys conducted in the meantime in Baydaratskaya bay (west coast of Yamal peninsula) located flocks of resting swans together with numerous breeding pairs. Yamal peninsula seems thus to be an adequate place to organize an expedition aiming to tag Bewick's Swans. Noteworthy the government of the Yamal Nenets Autonomous Region is very prone to the development of science and the conservation of Natural Heritage.
No sooner said that done, en route to the Baydaratskaya bay and in particular the Yuribey River estuary! Survey in the tundra was conducted from 07/08/2015 till 25/08/2015 and was organized on two levels: from the grounds, mainly by boat and from the air with a mono-engine seaplane. We were three ornithologists from Russia, Greece and Belgium working together with a naturalist seaplane-pilot.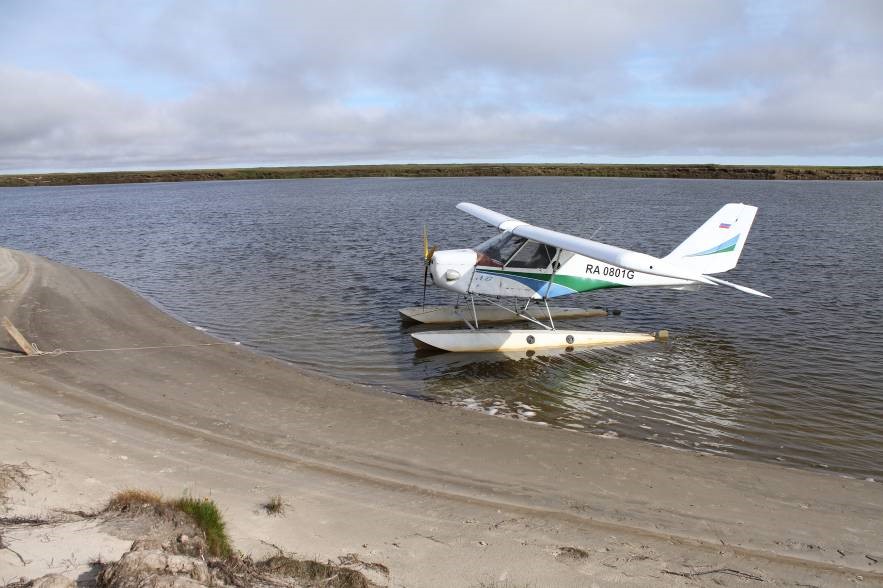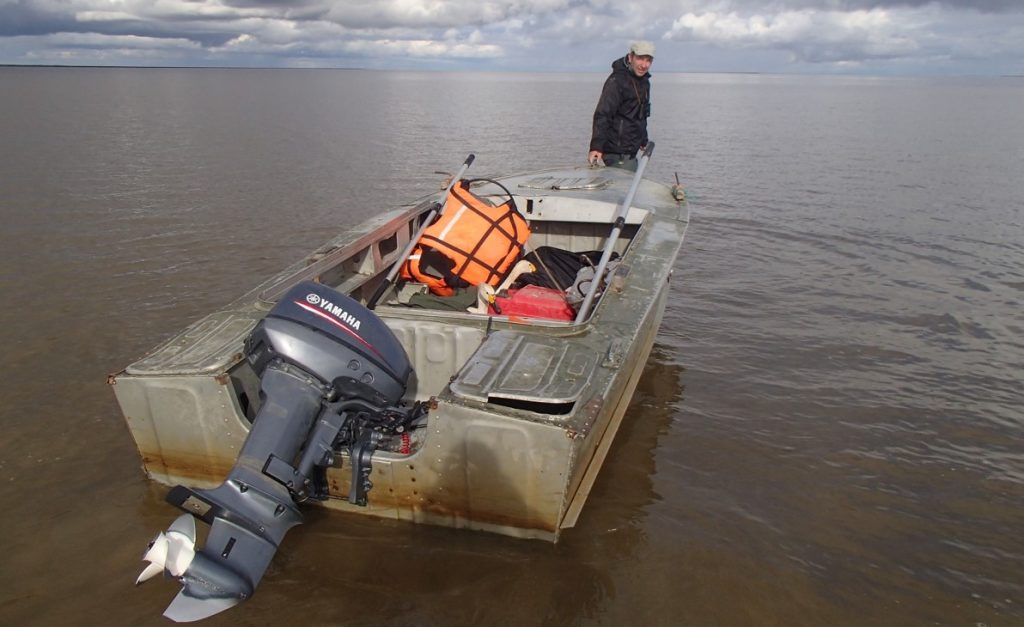 We were hosted in a field settlement 25 km upstream the estuary of the Yuribey, precisely at 68.54.15 N – 69.27.57 E. The place consists in circa 10 wooden barracks, serves has a logistic base and propose essential goods for sale to the nomadic population of Nenets breeding Reindeers in the peninsula.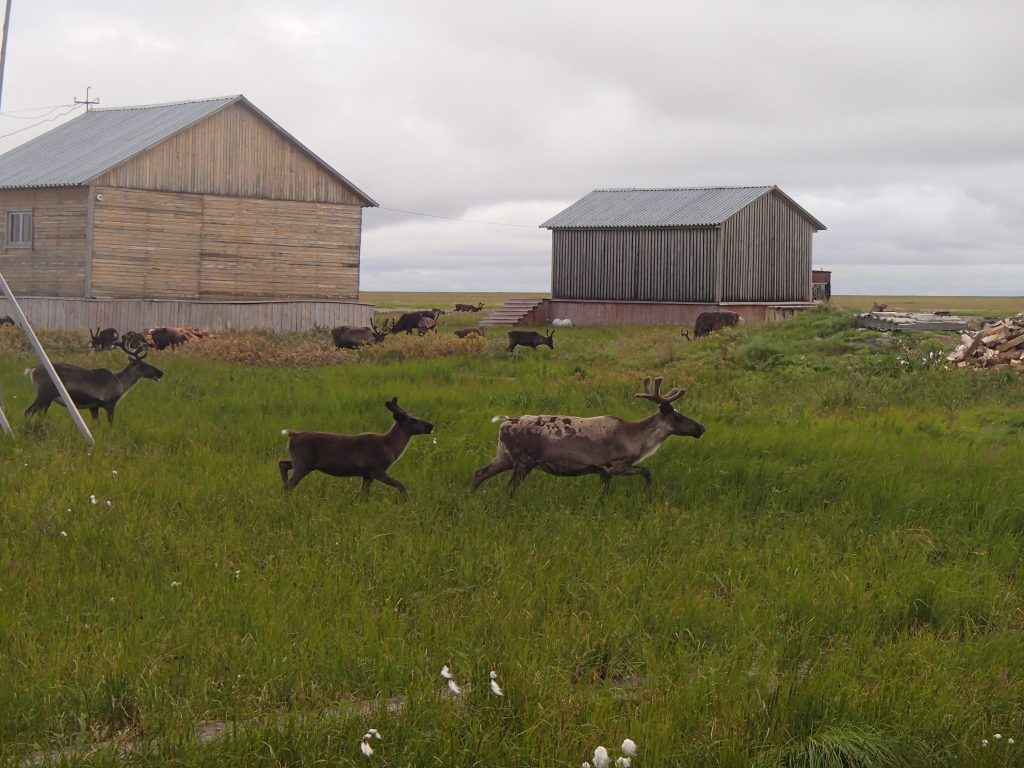 Moulting and breeding swans were searched by seaplane flying a grand total of 1925 km. Altogether 1059 Bewick's were counted including at least 64 nesting pairs. No large flock of moulting Bewick's was found; the max count was 150 individuals. But swans were not our only target! The highly endangered Lesser-white fronted Goose was also intensively searched for. This species knows a tremendous decline the last decades. This delicate goose species – very similar in plumage to the abundant Greater white-fronted Goose – nests also in the tundra or better the forested-tundra of Siberia. It was formerly abundant also in northern Scandinavia where the current population is estimated around 150 individuals. Interestingly most of the surviving Lesser-white fronted Geese from Scandinavia are wintering in Greece, namely in the Evros Delta. The Evros Delta is really an incredible place!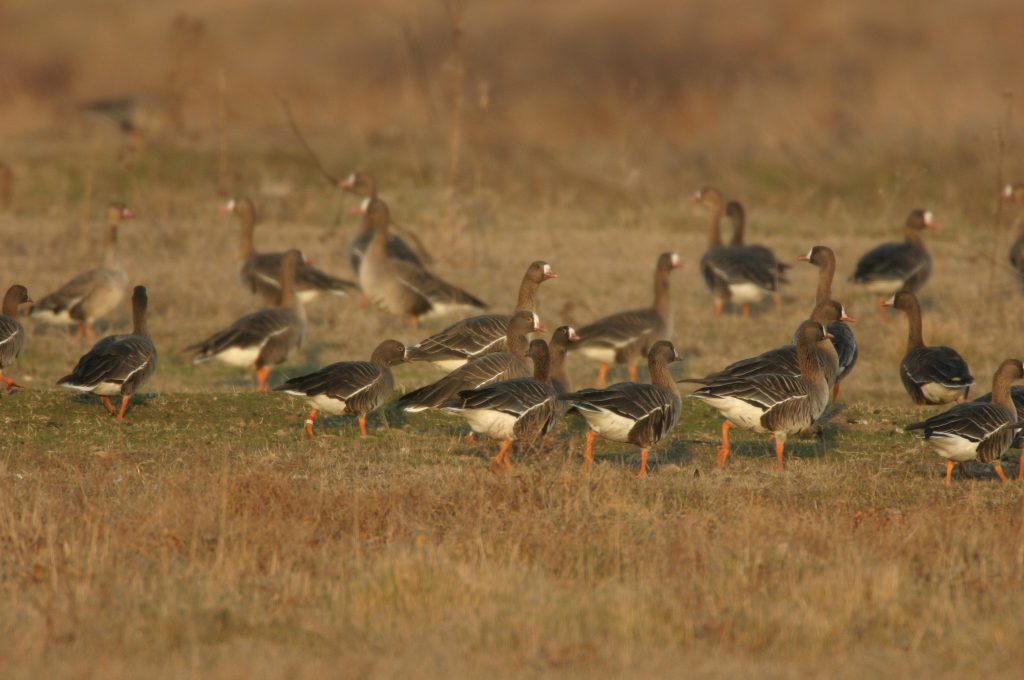 The survey in Yamal Peninsula has benefited of the support of the Government of the Yamal Nenets Autonomous region and the African Eurasian Waterfowl Agreement (AEWA) – UNEP.