The Bewick Swan 854X that was since 51 days in the liman of Beisug on the eastern coast of the Sea of ​​Azov (Russia) has arrived in the Delta of Evros, Greece. Incredibly, in this first year of the program, we drilled the mystery flyway who join the new Greek wintering site to the Siberian breeding grounds.
Let's return to the events of the past days. 854X left the liman of Beisug on 10/12/2015 at about 08:00, around sunrise thus. He flies due west over the sea, through Crimea, overflying the lagoons of Sivash, reaches the Black Sea in the Bay of Karkinitsky, turns then towards the south-west along the west coast of Crimea, then rolls over straight until reaching Bulgaria via the Natura 2000 site of ​​Durankulak, a few kilometers from the border with Romania.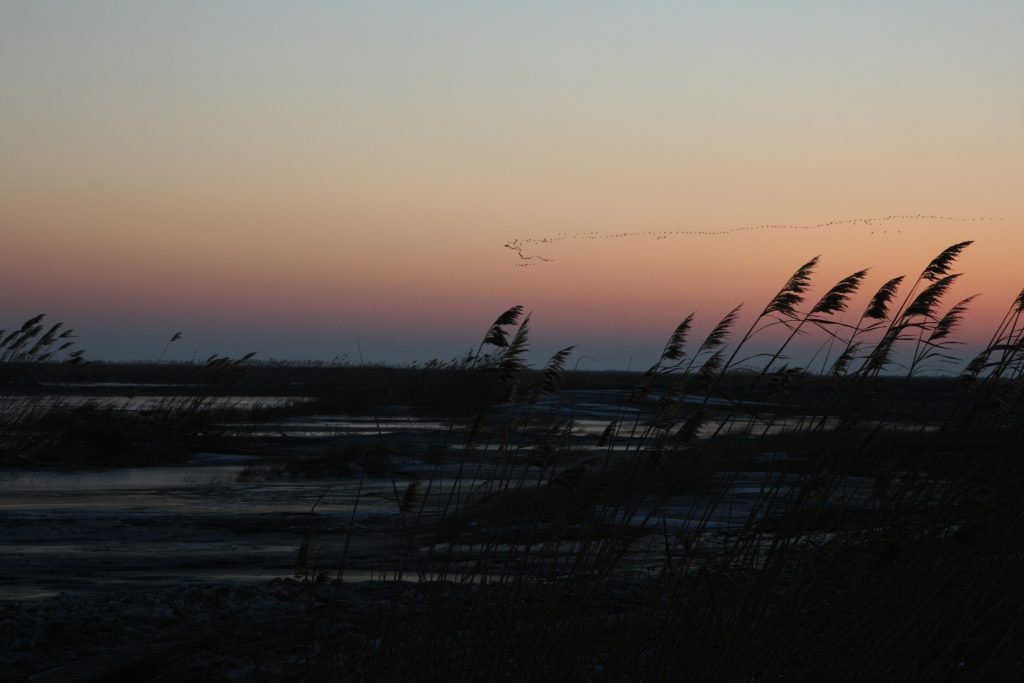 After 40 km flying over Dobrogea, it redirects to the south, finds back the sea up to the bay of Kavarna where he lands, 300 m offshore facing holiday resorts. It is about 01:00. This first part of the journey lasted 17 hours during which 854X has traveled at least 880 km with probably only one short stop near the nature reserve (zapovednik) Lebaj in Crimea. The calculated maximum flight speed is 91.6 km/h over three hours.
854X resumes migration around 08:00 again on 11.12.2015. He is heading inland, towards the southwest, for 95 km. Around noon, he changes track course and flies towards the northeast for 45 km. It takes a new bearing around 15:00 this time towards the southeast and finally stops on a small lake around 18:00, near the city of Blagovo. He spends there the night. Clearly 854X had a problem of orientation that day. He has traveled just 200 km. But he managed to compensate and regains its course for the next morning, when he first takes to the south-southeast for 23 km and then south for 270 km. He flies over Bulgaria, a short part of Turkey and then Greece entering the country at the height of the city of Orestiada. He joins there the Evros River valley. At 15:00, on 12/12/2015, 854X is located on the lagoon of Palukia in the middle of the Evros Delta National Park.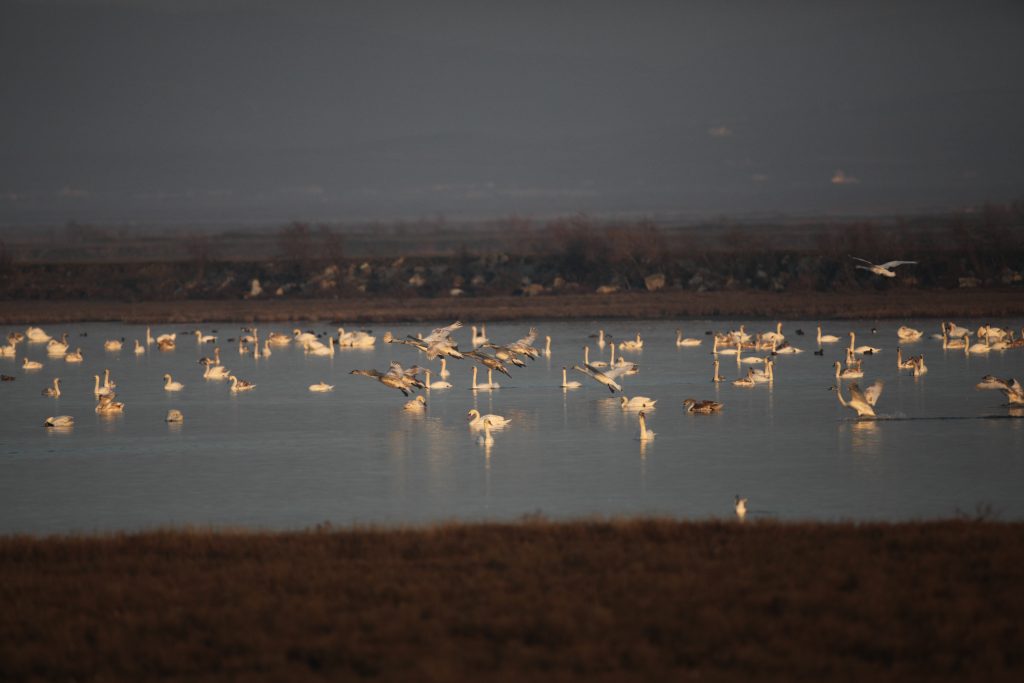 He left the tundra of Yamal 93 days earlier and has traveled in between some 5700 km, local movements during periods of stopover excluded. He has overfly Russia, Kazakhstan, the Ukraine, Bulgaria, Turkey and finally Greece.
Meanwhile, three other Bewick's Swans tagged at the same time in Yamal are still on the Poyang Lake, 400 km from the coast of Sea of China and 7900 km of the Evros Delta!