Monday 11 July 2022
S4GES at sea with RV Belgica
The long-planned one-week expedition S4GES is now in full swing. A team of scientists has embarked the brand new Research Vessel (RV) Belgica over the weekend, familiarized themselves with the facilities on board, revisited the research programme and started the sampling campaign. Preparations were struck by Corona troubles until the very last minute, including the originally foreseen chief scientist, then also its replacement. But here we are now, under the brave leadership of Dr Federico Falcini from CNR, Italy, and Prof Isabelle Schön from RBINS, Belgium.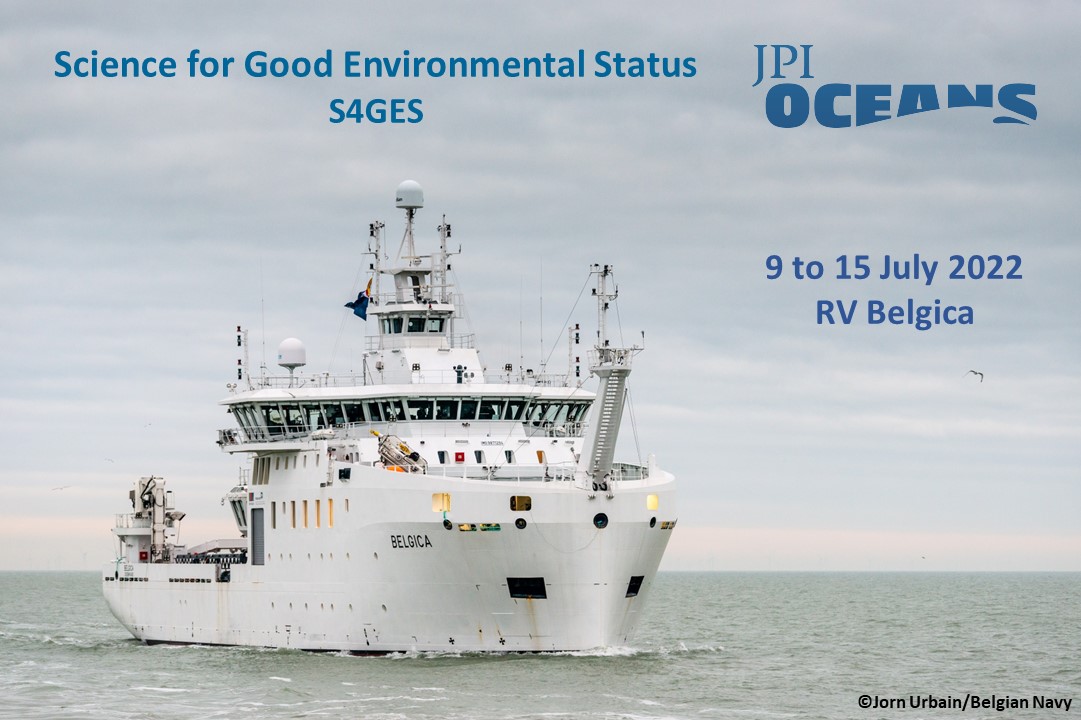 The cruise operates under the Science for Good Environmental Status (S4GES) Joint Action of JPI Oceans. Eleven countries join forces and share experts to explore new approaches to determine the environmental status of marine waters and provide efficient and effective observational strategies, in support of the European Union's Marine Strategic Framework Directive (MSFD).
Getting started with the scientific programme
This first S4GES expedition aims at assessing the Good Environmental Status (GES) of the marine environment by integrating physical, chemical, bio-optical, and biological information from the Southern Bight of the North Sea. On Monday, the focus was on the "deep" station of the expedition. Maybe forty meters water depth does not sound deep to you, but it does so for shallow Belgian-Dutch waters. At such shallow water depths, tides are a crucial driver of physical and biological dynamics. The sampling and measurement strategy for physical and bio-optical parameters, water samples and plankton samples is therefore paced at the maximum of the high and low velocity of marine tidal currents, respectively. This is allowing to connect the dots between the physical forcing and the biological patterns that evolve through space and time during the tidal cycle. More on the scientific operations in coming posts.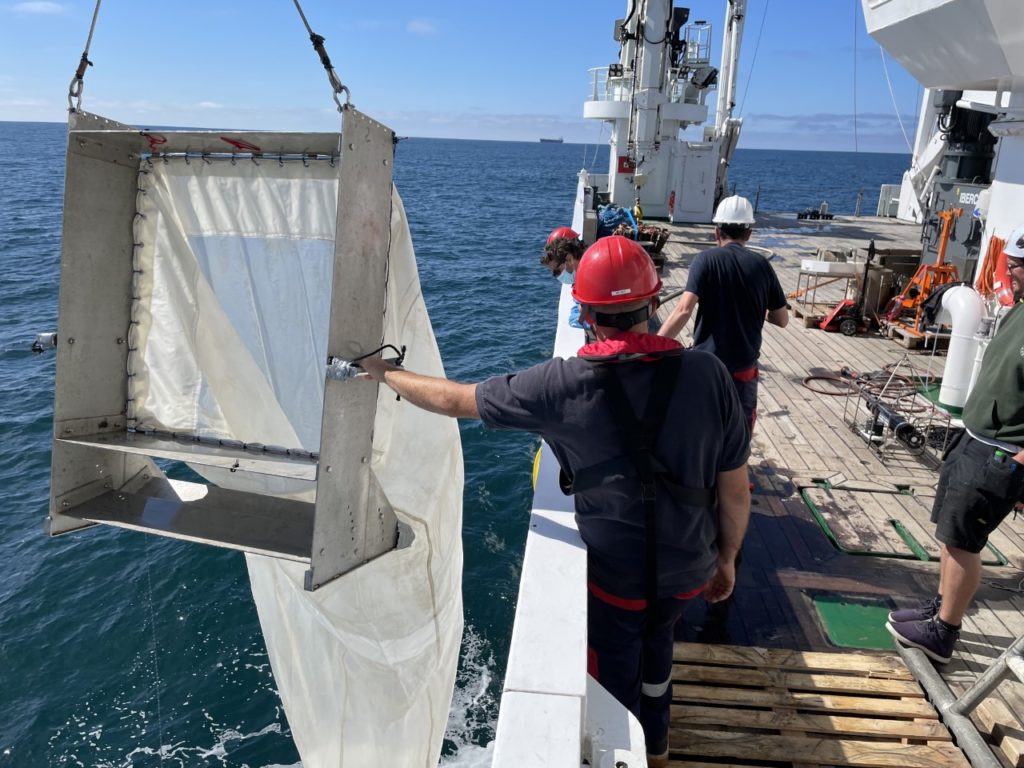 Art meets science
Beyond the scientific programme, the S4GES expedition to the North Sea also aims to close the emotional gap we tend to have with the ocean, the "silent majority of the Earth (quoting John Bell from the European Commission, DG Research and Innovation). Art can be a vehicle to make us care more about the ocean. There might be a reason why art rhymes with heart. Visual art can furthermore transcend cultural and language barriers. There are surely many more good reasons to marry art with science. But you are also welcome to just indulge in the visual pleasure of this first painting by Sarah-Marie Kröger, our artist on board and to look forward to more of those being created over the course of the week.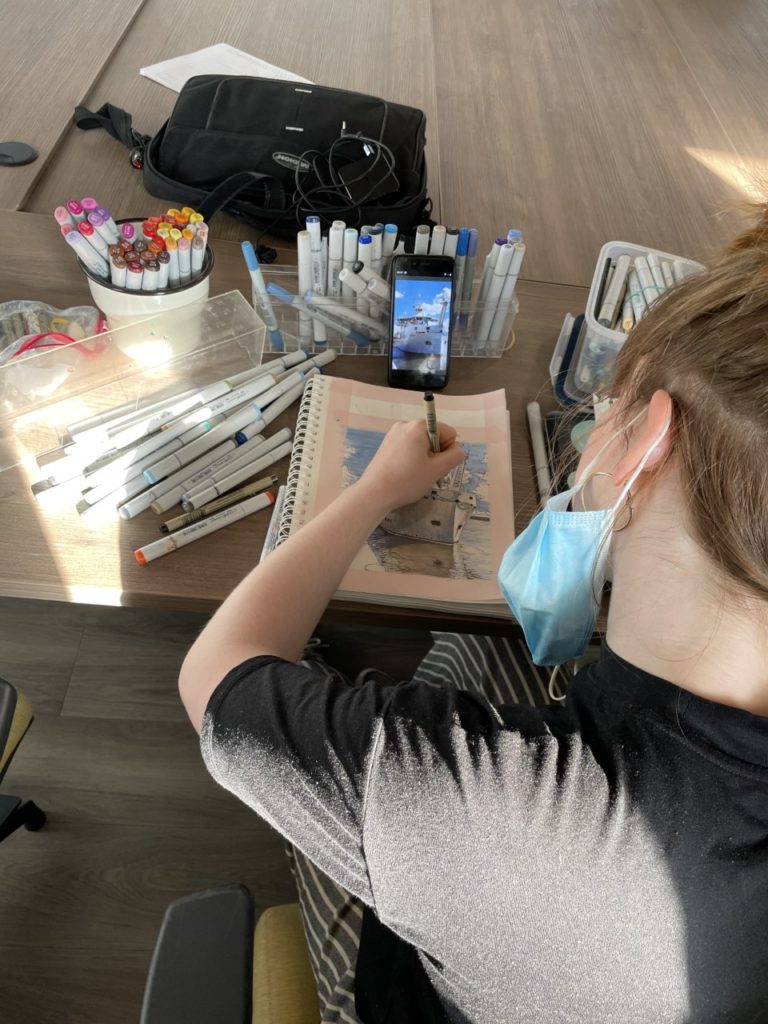 Text by Thorsten Kiefer (JPI Oceans) & Federico Falcini (CNR) – Images by Thorsten Kiefer (JPI Oceans)
Other blog posts in this series
S4GES at sea with RV Belgica (part 2)
S4GES at sea with RV Belgica (part3)
S4GES at sea with RV Belgica (part4)