February 10, 6:50, like every morning watching the swan roost begins at sunrise. Thousands of swans, mainly Bewick, gathered to spend the night safely in the marshes of Dimitriades. The flock lies on 1 km; this is a very impressive sight!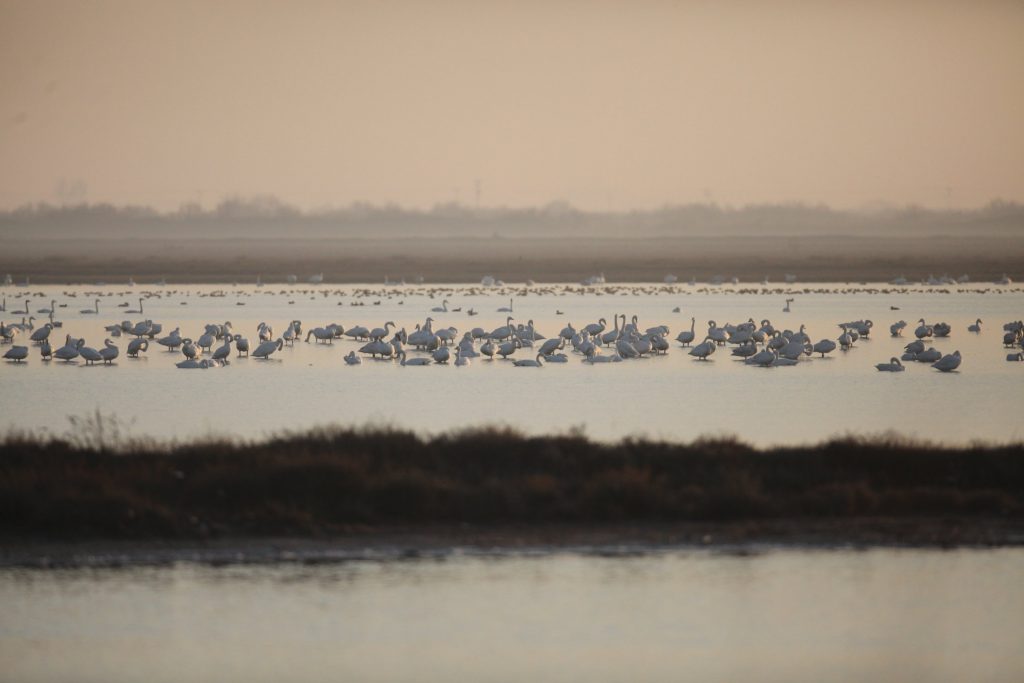 Most swans are swimming in shallow water, a minority is standing on the flooded mudflats. The contacts are intense, swans are very social birds outside the breeding season. They constantly vocalize. Their calls are very melodious and reach their climax when taking off. Flocks follow each other at regular interval.
8:03, two families of Bewick's Swans take flight from the southwest corner of the roost. In doing so, they give off the view to another small group. He's there ! The Bewick's Swan with the yellow neckband observed there 5 days ago. But at the time the code could not be read. It makes a lot less windy today and the distance is only 400 m. It will works! After a few minutes of scrutinizing with the telescope at 70x zoom, the 4-characters code appears. No more doubts, it's a Bewick's Swan ringed in the Netherlands. Encoding the code on geese.org platform that compiles data from swans and geese tagging programs in Europe allows to immediately know its origin. That swan was marked on 26/12/2014 in Noord Brabant, near the city of s'Hertogenbosch. He quickly left the area to continue its wintering in Belgium, 50 km south-west, in the north of the province of Antwerp where he remained until 01/03/2015. He will then be observed on 31/03/2015 in Lithuania, when migrating to Siberia. And next winter he is now in Greece.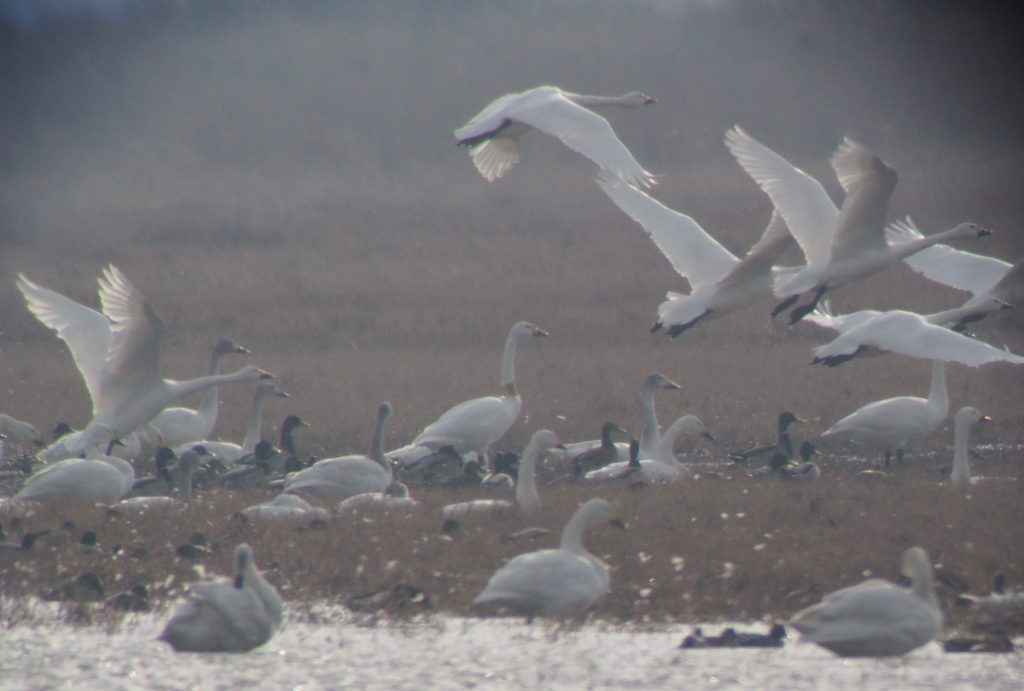 This is the third Bewick's Swan ringed in the Netherlands we are seeing in the Evros Delta. The previous was on 19/02/2010. Is this a new indication of the fact that the Bewick's Swans traditionally wintering in this country are now deserting it ? But if that's the case (3 observations do not allow to draw conclusions) why such a phenomenon? What happens in the Netherlands making that the country is no more favoured by the Bewick's Swans ? Obviously, no one knows for sure.
Next objective of the day : search for Lesser white-fronted Geese, another species in decline which also winters in the Evros Delta.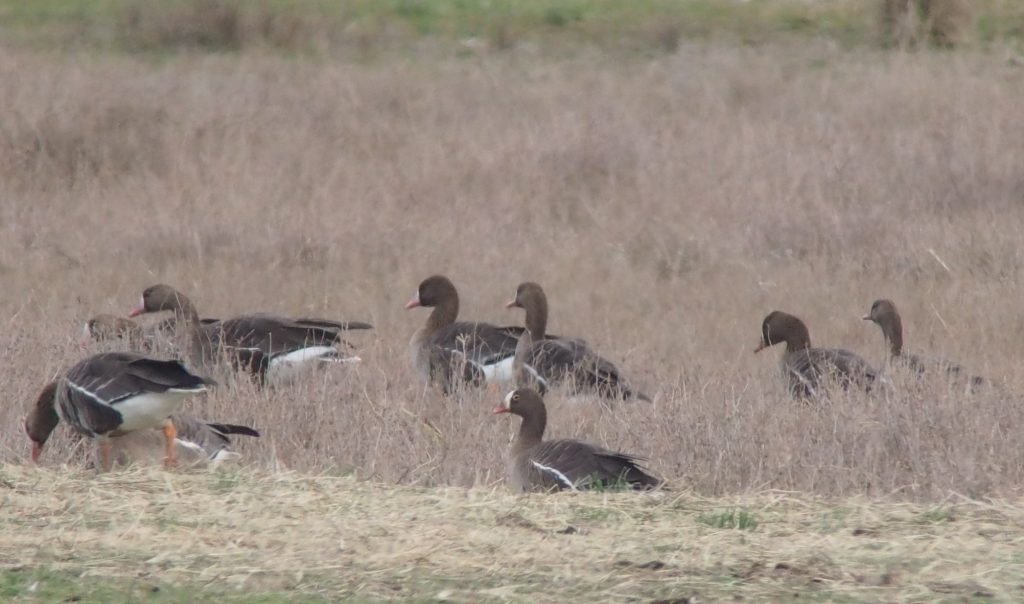 Ornithologists of the Forest Research Institute of Thessaloniki, a partner to the program on Bewick's Swan, study their diet by analyzing the cell fragments of plants, extracted from droppings collected in the marsh Dimitriades. What a program!